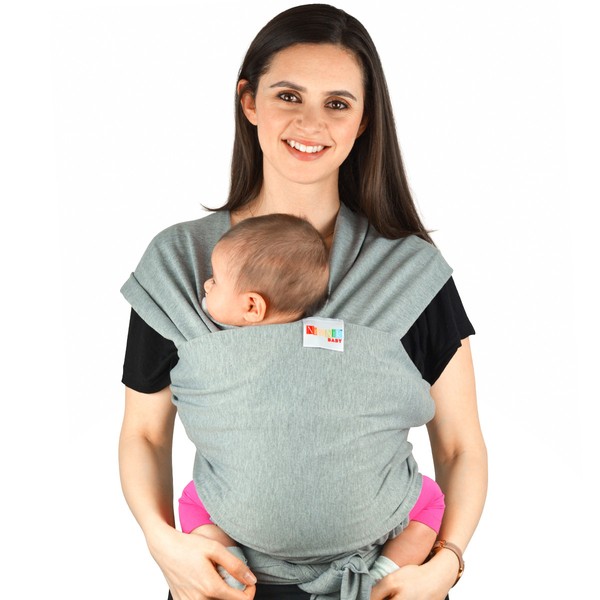 **NEW** Baby Carrier Wrap Sling, Grey, Suitable from Birth,
£19.99 (as of November 26, 2019, 4:10 am)
Description
✅ TOP QUALITY BABY CARRIER SLING WRAP: New Parents, Veteran Parents, Grandparents & Guardians agree we offer the best baby sling carrier wrap for newborns. The key to it is in the comfort. This super soft cotton/spandex blend is gentle to the touch, yet firm enough to keep your baby in place. Works with infants all the way to toddler age. ✅ VERSATILE 4 IN 1 DESIGN: There are many wrap types you can use with a stretchy wrap, but even the basics have you covered however you like to carry. Front facing inward, front facing outward, hip carry and ruck sack sling; whichever way your baby likes to take in the world, the NimNik Baby Wrap can accommodate. ✅ BABY LISTENS TO YOUR HEARTBEAT: Forging a close bond with your infant is vital to their development. Our wrap keeps baby close to your warm body & heartbeat where they feel safe & secure. For newborn – 35 lbs. ✅ COMFORTABLE AND EASY TO USE: Creates a custom fit every time you tie so you can safely and comfortably accommodate your baby's growth and your own body's unique contours. Stretchy fabric makes for hassle-free nursing. Comfortably holds babies from birth-35 pounds (even great for preemies) when used properly.